Volume 7 Issue 6 – "An LACC Christmas"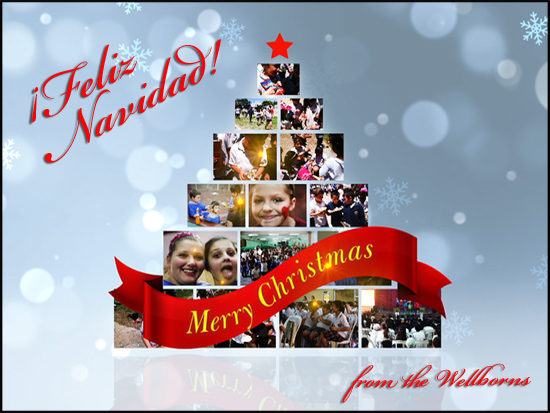 A Latin America Child Care Christmas
While 2013 comes to an end, Argentine students look forward to Christmas break which begins tomorrow. As Latin America Child Care Country Coordinator, we were rewarded with the joy of bringing Christmas presents to over 800 LACC students in 2 different cities; Rosario and Moreno.
This year we received a special "Christmas offering" to not only purchase presents for the sponsored students in these schools, but also to purchase presents for ALL the students in the schools, AND we even had enough left over to have a special "Christmas Lunch and Program!"
With the zeal of a child who has won a Christmas shopping spree, we took our entire family downtown and invested over 6 hours picking out presents for each grade. In total, we filled just over 12 shopping carts and couldn't help but laugh as the joy of giving built in our hearts.
We then loaded it all into our Speed the Light truck and filled our living room with toys as the entire family wrapped for 3 days straight! Poor Joshua kept unwrapping presents, thinking they were for him.
With help from a local King's Castle ministry team, we coordinated a Christmas program with songs and dramas all geared towards Christ¹s birth and "God's Greatest Gift", His son, Jesus. We shared the love that God has for each person and even had the opportunity for an altar call to pray with each student. Then it was time to hand out presents! Smiles and "gracias!" were in abundance as each child opened their present and almost immediately, ran to show their gift to friends and teachers.
As missionaries living on the mission field, it's often difficult to not be "home for the holidays;" but in moments like these, as we reap the rewards of the Kingdom, we are reminded of Luke 18:29-30,
"Truly, I tell you," Jesus said to them, "No one who has left home or wife or brothers or sisters or parents or children for the sake of the Kingdom of God will fail to receive many times as much in this age, and in the age to come eternal life."
Thank you for the honor of allowing our family to represent your investment in Latin America and Argentina. It is our privilege to show God's love to so many children and adults as we also bring up our own children in "the way they should go" as they also participate in this ministry.
*On a personal note, if you are not already a monthly supporter, please prayerfully consider joining our support team, as we are still falling short slightly over $550 each month, which will add up quickly. Your financial investment is what allows us to invest in the lives of so many others. Please CLICK HERE to support us.
Your Missionaries to Latin America and Argentina,


the wellborns